Published: 03.06.2021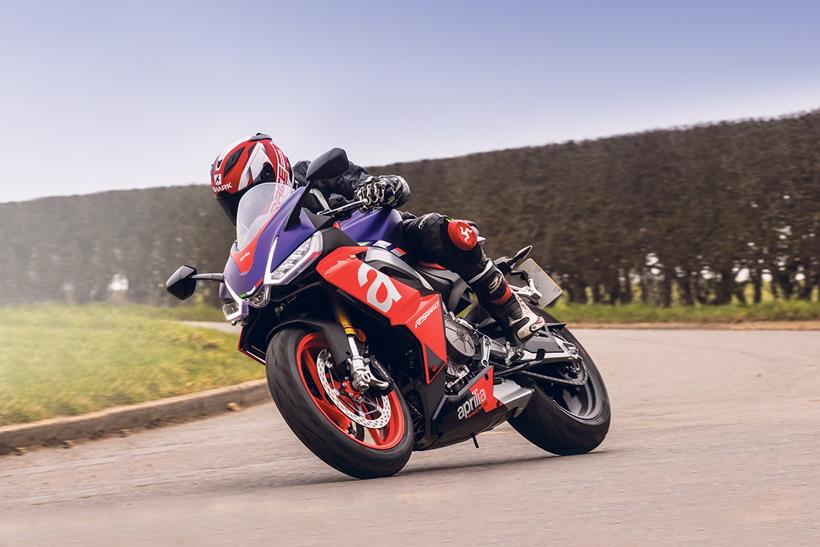 Back in 2018, when the planet was pandemic-free, I was sent to Milan to report on the new bike releases from Italy's international Eicma trade show.
It was here that Aprilia surprised the world's press with an unscheduled RSV4 lookalike concept, sporting a red parallel-twin motor, winglets, premium suspension and more. It was unlike anything in their range and sat on a plinth that said simply: 'coming soon'. That bike was to become the RS 660, which arrived just two years later.
Twin-cylinder winner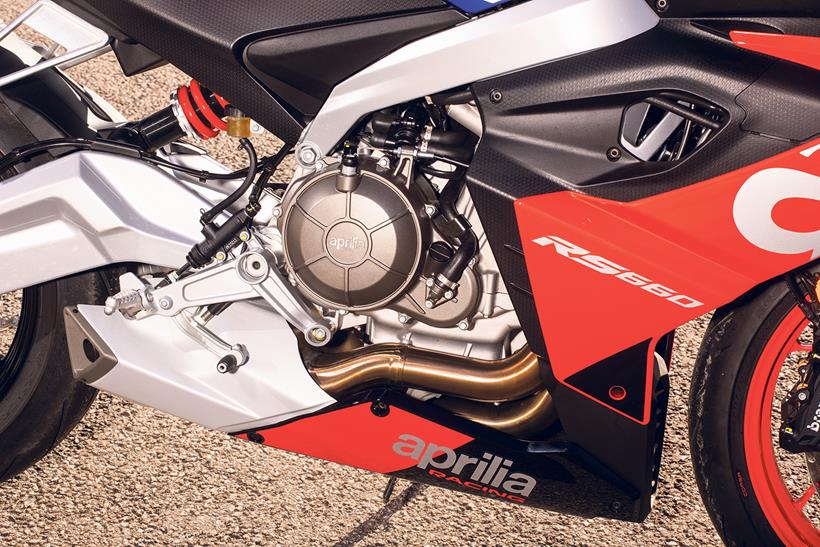 The 659cc parallel twin is an absolute peach. Producing a claimed 99bhp, there's an appetite to rev all the way to its 11,500rpm redline and enough meat in the middle to be calm and easy day-to-day. Ride it sensibly and you'll see a tested 60mpg, with next to no vibes on the move. It also sounds fabulous, growling like a Ducati Panigale V2 at idle and climbing to a yowling top end, reminiscent of Aprilia's own V4s. For a Euro5 system, it really is impressive.
A lazy lip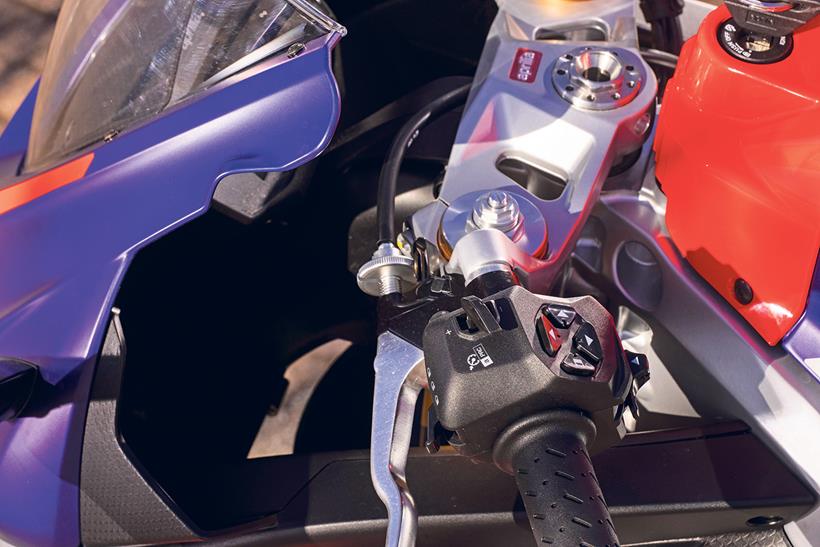 The RS 660 is a lovely looking thing – especially in our red and purple pastel design, which truly pops in the sun. But it's let down by a lazy design feature on the nose fairing. In order to accommodate the unnecessarily bulky left switchgear, the Noale firm have added a lip in the body work, to insure a full turning circle. I noticed it after around 50 miles and now see it every time it's parked. A little more R&D for symmetry would've gone a long way in my book.
Distance comfort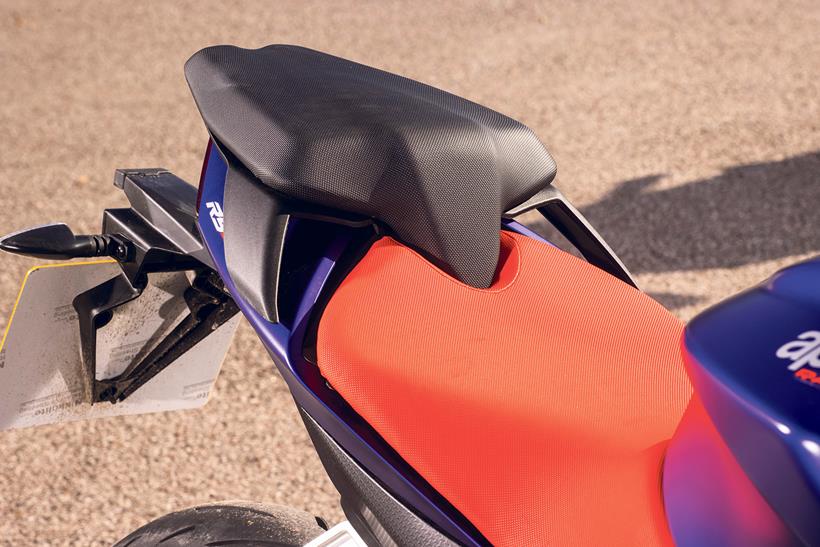 Although styled to look like a half-pint RSV4, the RS 660 is really comfortable over distance. The bars are gently set and there's plenty of leg room. There's also a thick padded seat, which may come to detract from sportier summer riding pursuits but is perfect on a longer motorway haul. Life is made even sweeter by cruise control, which is easily adjusted, but flashes green when primed but not active, which makes you think you've left an indicator on. It also briefly lost the ability to be adjusted on the fly after its first service, however a quick trip back to Piaggio and an hour with a laptop and it was all sorted.
Pirelli Performance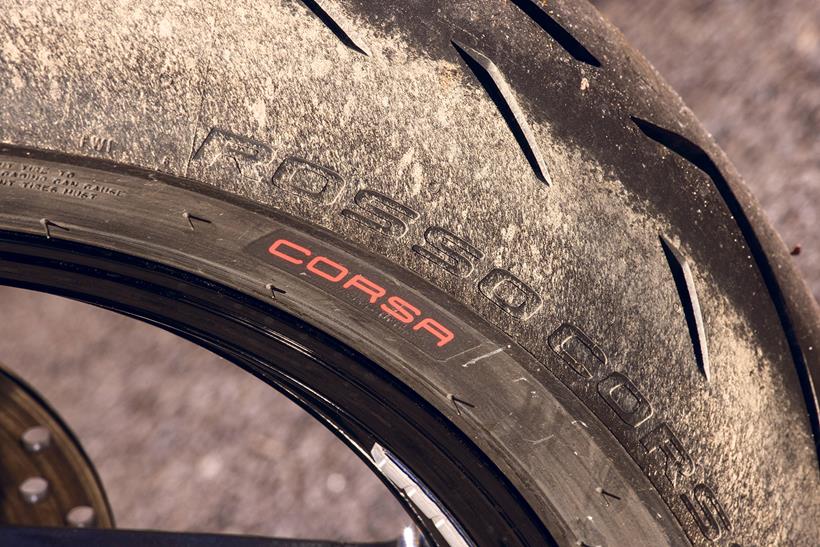 The Aprilia leaves the factory on a set of Pirelli Diablo Rosso Corsa IIs and I won't beat around the bush, they've been bloody brilliant. They heat up quickly and have oodles of grip in the dry for some animated riding. If you're a weekend road rider and the Aprilia has caught your eye, these could be the only tyres you'll ever need. 1500 miles in and there is yet no sign of wear.
Blip and miss
The RS 660 features an up-and-down quickshifter – unlike Honda's rival CBR650R which has an upshifter as an extra. It works brilliantly well when you're riding hard, but lacks finesse at everyday speeds. At sedate revs, it can feel clunky on the upshift and, unless you apply a positive prod of the lever, can sometimes fail to change at all coming back down. At these sorts of speeds, it's best to change traditionally, which is no hardship as each application of the light clutch creates a devilish pop from the underslung pipes.